The pandemic hit, and like many others, Cedric Stewart found himself out of a job. While thinking about what he could do to make money, Stewart turned his attention to the outdoors. "It was the safest route at the time," says Stewart. "I have a passion for gardening, yard work, and landscaping. I realized it was something I could do with my hands and the right tools for others. I purchased equipment that allowed me to offer a wide array of services and went out into my community. Once I started, I was receiving a ton of referrals all throughout the city. I was working for about seven months before I found out I had to legally register my services as a business.
"I was doing what I knew how to do," says Stewart. "It was going well for me too, and so when I found ProsperUs' programs, they helped me legalize everything and make it an actual business. And then came the real C.L.S. Lawn Care Service."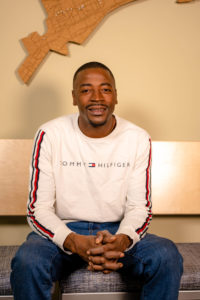 "My services started with landscaping and lawn care, but have since expanded to garden start-up, fall clean-ups, trimming, edging, blowing, tree removal, snow removal, and leaf removal," lists Stewart. "Once I got started, I realized there was more I could do and more that my business could offer. And, of course, more money to be made."
Stewart also notes that the landscaping and outdoor industry is a good one for entrepreneurs to get into, as there is plenty of room for growth. "It all depends on how much time you want to put in and how many people you need to get the job done. But right now, there's plenty of room for new business without us stepping on each other's toes in the city."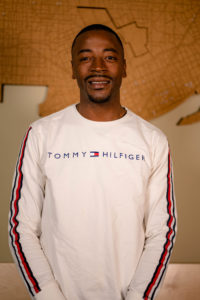 Stewart's advice for anyone looking to begin their entrepreneurial journey is "Never give up. Sometimes it gets hard and you may feel like you want to quit, but just keep going. Especially if it's something you enjoy." He also explains the most considerable hardship he's facing in his industry right now, as with many others, "is the lack of people. Finding employees is hard right now. So, make sure you're passionate about this line of work before you go into it because you'll be doing the majority of it. And if you're connected to your community, there's a better chance to talk to young folks and see if it's a field or job they may be interested in. But whatever you do, if you want it – don't give up."
Cedric Stewart owns C.L.S Lawn Care Service. Their services can be booked online or by calling (248) 533-3222.