The ProsperUS Detroit team was thrilled by the outpouring of support and enthusiasm for the program and its entrepreneurs at its fifth annual event celebrating small businesses learning to grow in Detroit's neighborhoods. Thanks to WillUParty Event Planning, Featherstone Moments for photographing the night, Three Lyons Creative for capturing video, Jam Handy for hosting, and to Fifth Third Bank for their generous financial support of the evening's festivities!
---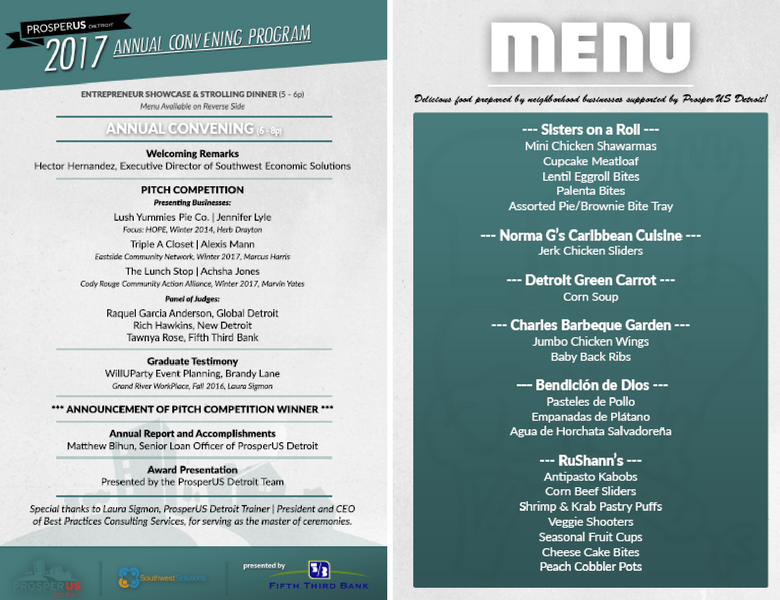 ---
Photos courtesy of Juan Carlos Perez of Featherstone Moments:
ProsperUS Detroit is a program of Southwest Solutions.