In this blog, we follow up with three businesses we supported during the pandemic, exploring their journey through COVID-19 and how they found ways to recover.
Norma G's: How Community, Team Collaboration, and Adaptability Helped a Business Survive COVID
Norma G's Detroit, a Caribbean restaurant in the Jefferson-Chalmers Corridor, had been thriving for a year and a half before the pandemic hit in 2020. However, the excitement and momentum came to a halt due to COVID.
The owner, Lester Gouvia, was left speechless when he heard the news of the pandemic-induced shutdown. He described the experience as 'surreal' and struggled to understand what was happening and how to react to it.
"I felt like I was in a dream," Lester said. "It was like being trapped in a dream where you want to scream, but you're unable to make a sound."
If the pandemic taught entrepreneurs anything, it led them to be more flexible and adaptable to generate income. Lester and his team came up with the idea of offering takeout orders to keep business going.
"I never wanted to do takeout," Lester said. "But my team kept pushing toward the end of 2019 to do it, and when COVID hit, I quickly decided to do it because you had to find an answer, and takeout became critical."
Throughout the pandemic, Norma G's received tremendous support from various groups, including business support organizations, the government, and their landlord, who offered a grace period for lease payments. However, the most valuable support came from their loyal customer base–built during the prior period.
"They were incredibly generous," Lester said. "They would leave large tips for front and back house staff. They would always tell us they were doing this because they wanted us to stick around as long as possible."
Lester was able to stay strong and persevere through a difficult time, thanks to the support he received. His team's encouragement played a significant role in helping him remain persistent as well.
Norma G's Detroit began reaching its recovery period toward the end of 2021 and the beginning of 2022. Despite these challenges, recovery, according to Lester, is a double edged sword; there are still challenges that he faces, including supply chain issues and the effects of inflation.
Coming through COVID, you don't want to sit around and wait for the next challenge that will come. You can't spend every day panicking about that. You just have to be prepared by managing your costs and business well, and you must keep asking yourself, 'What if,' 'What will be the alternative,' and how you will get through it. It's a lot to swallow, but it is necessary.
A Grandmother's Legacy: Ella Mae's Place Survives COVID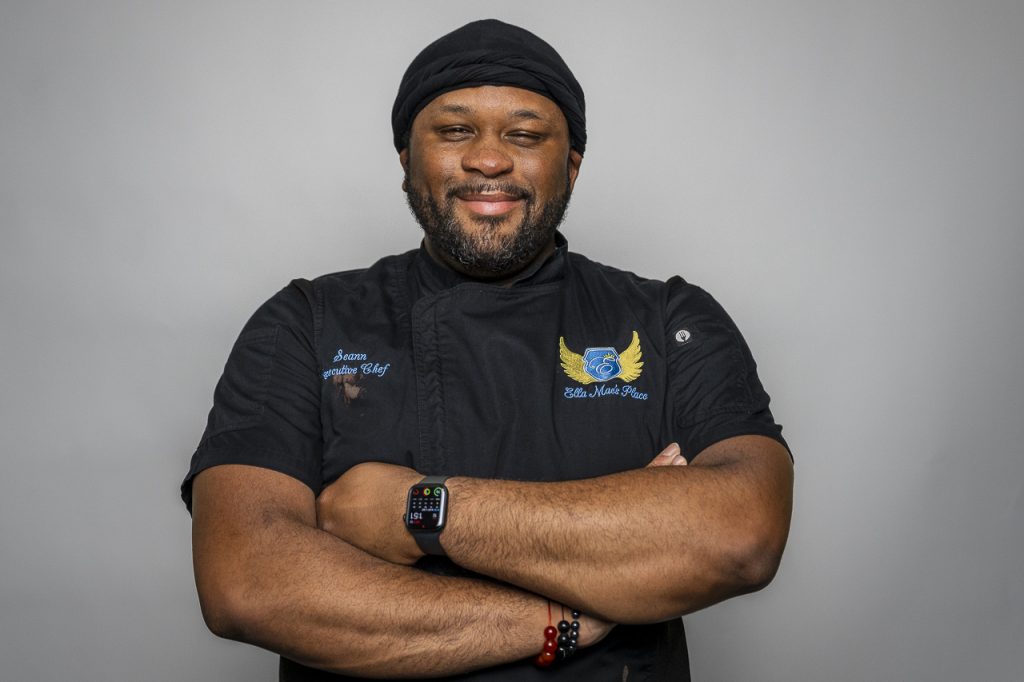 Ella Mae's Place is a restaurant located in Detroit's Boynton neighborhood that offers delicious Southern cuisine prepared with love. According to Seann Harrington, co-owner and chef of Ella Mae's Place, the business was doing well during its opening period. They had a steady flow of customers, particularly older individuals. However, after becoming active on social media, a younger crowd started to frequent the restaurant.
Ella Mae's Place experienced economic and supply chain disruptions due to the pandemic, which halted their business flow. Unfortunately, the effects of this disruption persisted even after the pandemic ended.
"After the shutdown, we were able to reopen, but none of our vendors or suppliers were able to operate at the capacity that they were before COVID, but when they were finally back up and running, there was such price fluctuation that we had to revise our menu almost every month."
Another challenge they faced was maintaining customer engagement since many were hesitant to dine out. Many weren't working or they were trying to adjust to their work-from-home setup. Seann decided to launch a social media campaign to showcase the restaurant's setup and highlight their adherence to COVID guidelines for the safety of their customers. Additionally, they were introducing special offers, and the response Ella Mae's Place received was better than expected.
"The response was pretty good," said Harrington. "The communities that we service knew us and loved the food, and we had done quite a bit of community outreach prior to COVID, so we had a really good reputation in the neighborhood, and people wanted to support us."
Ella Mae's Place is a family-owned establishment named after their beloved great-grandmother. They promised her that her name would be remembered as a legacy when she passed on.
"We weren't going to let her name die," said Harrington. "We had to keep pushing. During COVID, there was no end in sight, so we had to keep adjusting to the new normal. We weren't going to quit."
Seann now realizes that COVID had a silver lining as it pushed him to think outside the box when it comes to marketing to untapped audiences and expanding their customer base. It also encouraged him to form relationships with other business owners.
Keep going, everyone wants instant gratification, but sometimes you have to sit down and look at where you came from and what you're trying to accomplish and let that be a driving force. Enjoy the moment you're in, and know that everything has a reason and a season.
Making the Wise Decision to Weather the Storm of COVID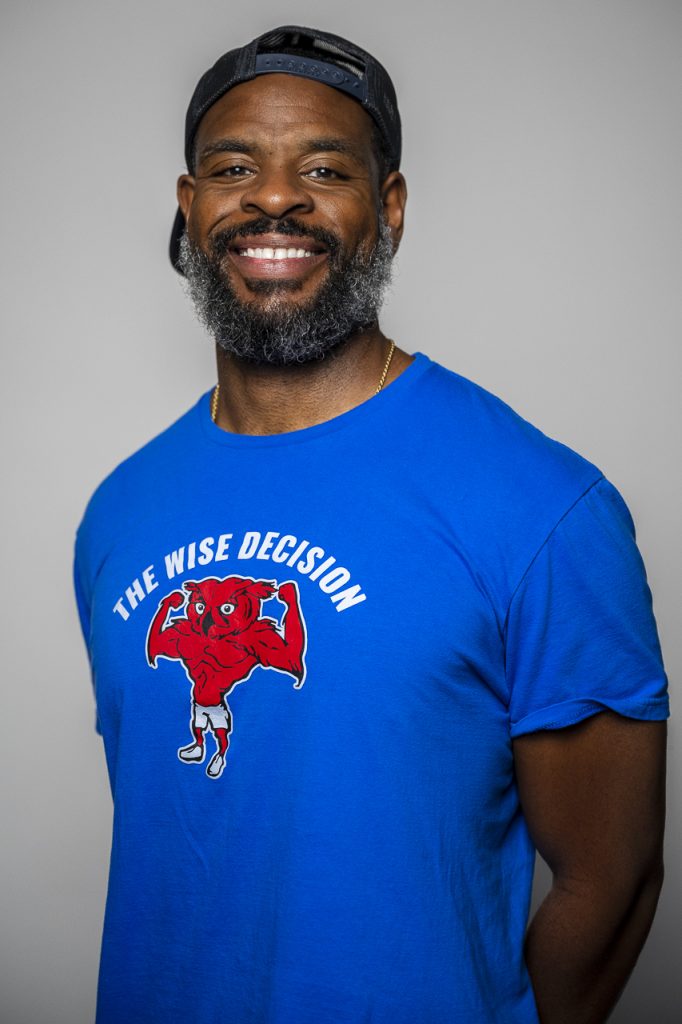 Sterling Wise owns The Wise Decision, a health and fitness company specializing in fitness and health programs for adults and strength and conditioning programs for student-athletes.
"I enjoy helping people," said Sterling. "Seeing people transform their lives and improve their overall health is a great benefit for me."
However, when COVID hit, health became more than just his profession. It became his worry. As someone who cares deeply about the well-being of others, he couldn't help but feel anxious about the potential impact the virus would have on his family and friends.
"I had plenty of concerns, including how people would adjust to the situation, but my overall concern was the health of those around me."
Sterling had to continuously adapt to the "new normal," especially regarding his business. However, as a gym facility, The Wise Decision didn't receive enough support to operate at the same capacity as other public places.
"You had places that could do 25% or 50% capacity," said Sterling. "As a gym, we couldn't do those things, so we had to pivot the best way we could with the things we could offer at that time."
What Sterling learned over the course of the pandemic is to have multiple playbooks.
"When our doors were closed, it forced me to think outside the box and find other ways to not only sustain the business but grow it. And to also stay ahead and figure out what we can do now if something like this occurs again."
Although the Wise Decision has existed since 2007, the business's success continued even into the middle of the pandemic. Wise states that their best quarters were in January and February of 2020. While running the business during COVID, Wise also started a nutrition company focused on providing nutritional supplements and apparel. This separate business was a way to bring revenue to The Wise Decision Gym. Post COVID, his nutrition company has become a feature part of the gym.
Whatever ideas you have in the back or front of your mind about different ways to grow your current business, don't wait for the perfect time to do it. Just go ahead and start. It won't be perfect, but if you put forth the effort, you will eventually see the growth.
Amidst the challenges of the COVID-19 pandemic, these Detroit entrepreneurs showcased exceptional resilience and adaptability, successfully navigating their businesses through difficult times. By embracing change, seeking support from their communities, and staying focused on their goals, they managed to overcome challenges and set their businesses on the path to recovery. Their stories serve as an inspiration to others who may be facing similar challenges and remind us all of the power of perseverance.