Umi's Comfort was founded in 2003 by Kecia Escoe to revive the art of quilt making and highlight its cultural significance in Black American culture. Umi's Comfort passionately preserves family heritage and lineage through its beautiful quilts.
Families across different cultures enjoy passing down books from generation to generation as a way of sharing their family's story. Even if they don't have a lot of money, they can still pass on valuable quotes and teachings. The goal is to keep the tradition of quiltmaking alive by teaching others how to make quilts and preserving this legacy for future generations.
Although Kecia's impressive quilts might suggest years of experience in quiltmaking, her passion for the art was actually born out of necessity. Ironically, quiltmaking didn't begin as a passion for her. As Kecia states, it was a passion borne out of necessity.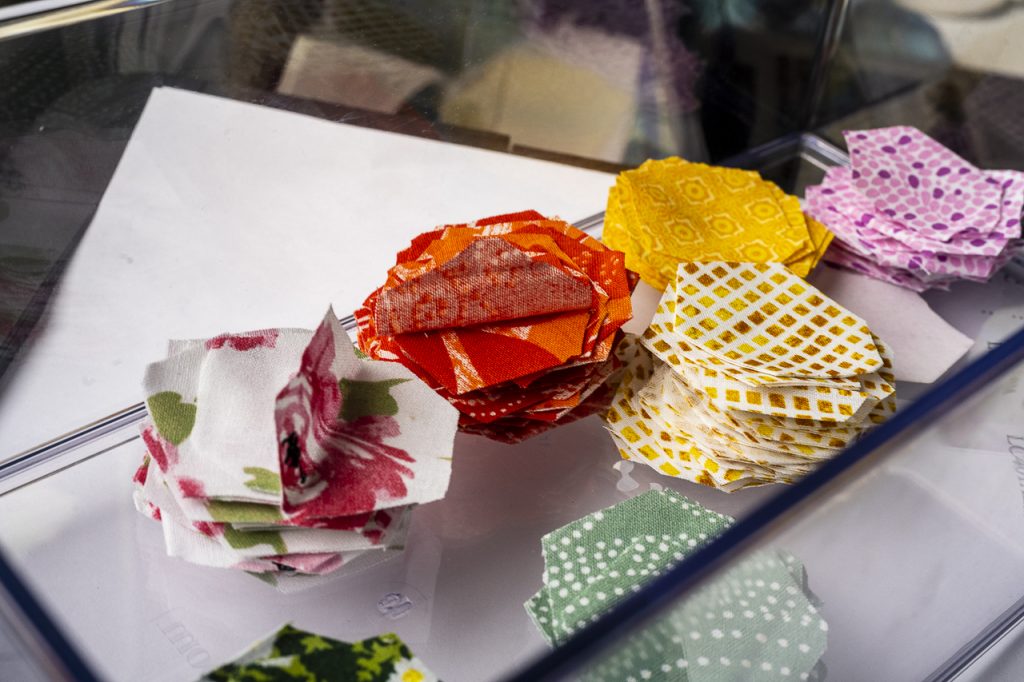 In the early stages of her business, Kecia faced challenges, including not profiting from her artwork. Initially, she gave away her quilts for free, whether for baby showers or as a gift for someone. She just had "the inspiration to give it away for free."
She later came in contact with ProsperUs Detroit, an experience that unlocked her to an extensive network of business owners and potential funders she would otherwise not have access to. When she reached the renovation stage of her building, she was introduced to the ProsperUs lending team, which provided invaluable support.
Umi's Comfort is making an impact in the community by enriching their clients' experience, bringing nostalgia to them every time they see a piece of their past sewn on a quilt.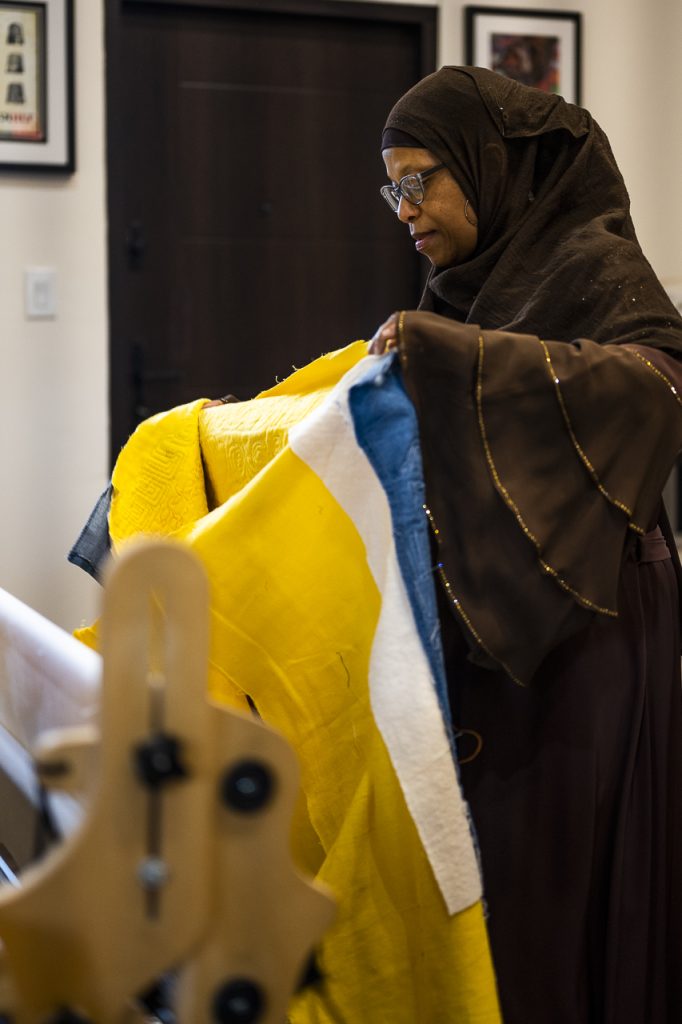 When people call or come by, they're really elated that I am in the city, and then they tell me stories about how they had quilts when they were younger, or they would just come by and say, Oh, this is such a beautiful, comfortable place to be.
Umi's Comfort is a testament to the power of resilience, creativity, and community. Kecia Escoe's journey from HR professional to quilt maker has led to a business that not only preserves a rich cultural tradition, but also brings joy and nostalgia to its clients. The quilts they create are more than just beautiful pieces of art; they are connections to the past and tangible expressions of love and family heritage.