Leona Gist is excited about sharing pickles – not problems. The founder of What's the Dill, a deli restaurant that serves kosher dill pickle sandwiches, is taking a mindful approach to feeding people because she is one of many folks who have dietary restrictions to traditional sandwiches featuring bread.
"I'm allergic to wheat, and I don't eat pasta or bread, so this is how I began eating my sandwiches," Leona said. "During COVID-19, I needed something to do, and I came up with the idea and tried it out."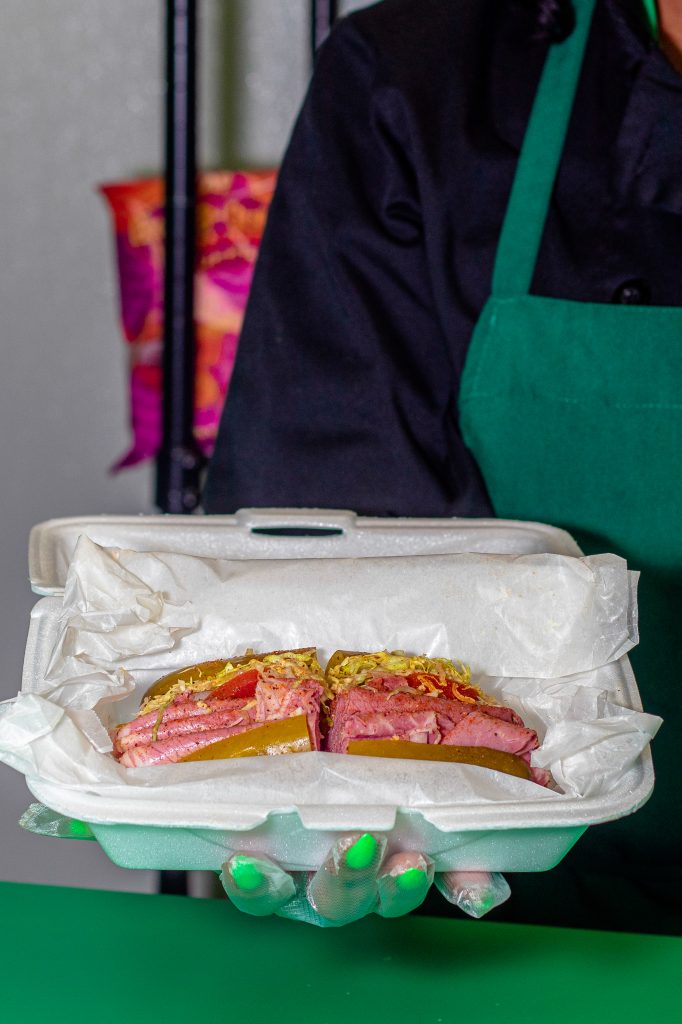 Early on, Leona participated in various pop-up events and found success where her menu provided folks with something fresh and tasty to try. Despite her success with customers, she knew there was still more needed.
It was a challenge to lug her cooler from pop-up to pop-up, store to store on her own, but one day's event changed the course of her entrepreneurial journey:
Leona ran into someone she knew who told her about ProsperUs Detroit.
Leona shared her deli idea with ProsperUs, and the team was ready to support the next steps. After connecting with Matthew Bihun, the lending director, he visited a pop-up, tried a sandwich, and was excited about the unique product.
Matthew gave me a shot. He coached me over the weeks, and I was eventually approved for a $24,000 loan to get started.
ProsperUs supported Leona through the process of becoming a brick-and-mortar. Our team supported her in finding a building and navigating the lease and build-out process. A flood of support from organizations followed, including Michigan Good Food Fund, Michigan Women Forward, and Motor City Match.
Now, she is working with a manufacturer to get her sandwiches into Meijers soon.
Like many entrepreneurs who collaborate with ProsperUs, Leona is giving back to her community. Not only is she making sandwiches that provide her customers with a healthy and affordable alternative, but she is also giving other entrepreneurs the support she didn't have at the beginning of her journey.