Food is a force in and of itself, especially when it comes to uniting people, which Jamar Horride understands. His knowledge of this is expressed through the name of his business — WeEats Catering for All Occasions. The name grew from his entertainment company: Westside, Eastside Entertainment, an entertainment company that helped many Detroit artists gain a lot of recognition, not just in the city of Detroit but around the country. 
Throughout his time in the entertainment industry, Jamar maintained his love and passion for cooking. He used his cooking skills to get into the door and cook for different Detroit radio stations and personalities — a ploy to get more coverage on what he and the Westside Eastside Entertainment company were doing in the music industry. This was the beginning of a transition into the catering business, which would eventually be designed to bring about a more unified Detroit — hence "WeEats."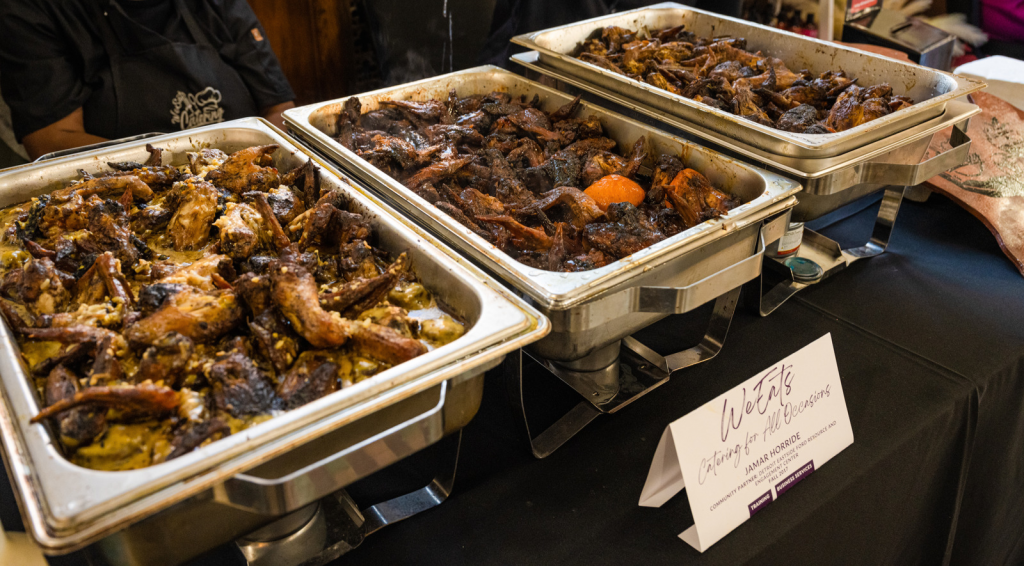 Jamar has been cooking since childhood, learning from his mother, father, and aunt. It was all a collective family effort. When you taste WeEats Catering, from the barbecue sauce to the macaroni and cheese, dressing, and other dishes, you will taste over 100 years of family recipes.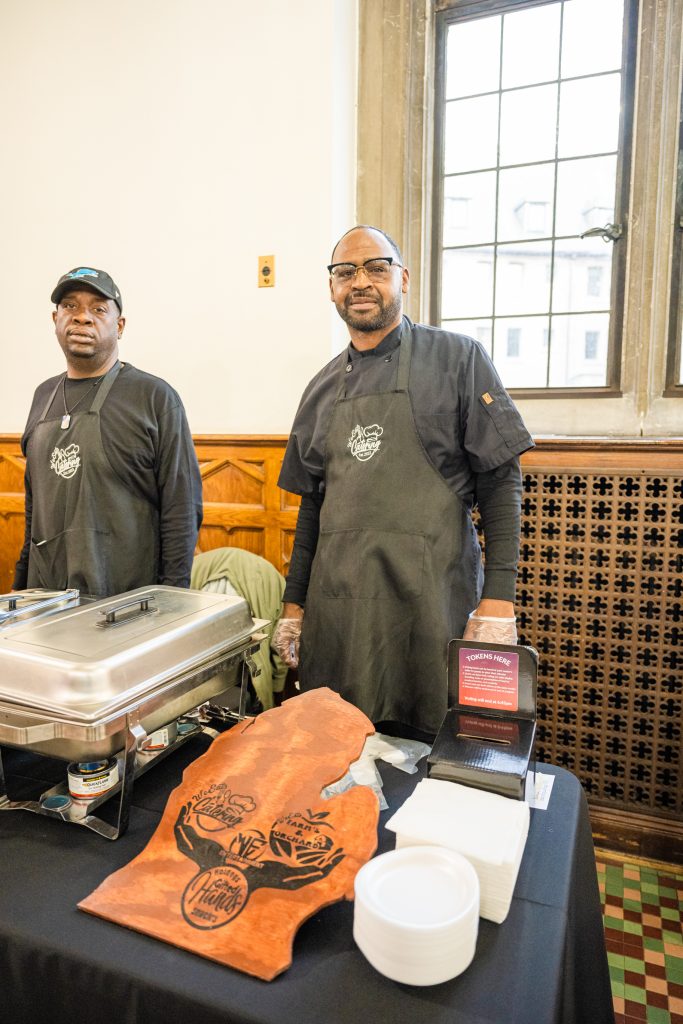 Jamar has faced many challenges on his entrepreneurial journey. One in particular was financial literacy. This issue is, disproportionately, one that most Black people know too well due to not having access to such information — an impact of structural racism.    
"My problem, and the problem for most of us (Black people), is that we have great ideas, but no one has taught most of us what a zero-balance budget is or even how to write a business plan."
Having these experiences, he began seeking resources to educate himself to gain the knowledge and skills necessary to understand his personal finances and make financially sound decisions.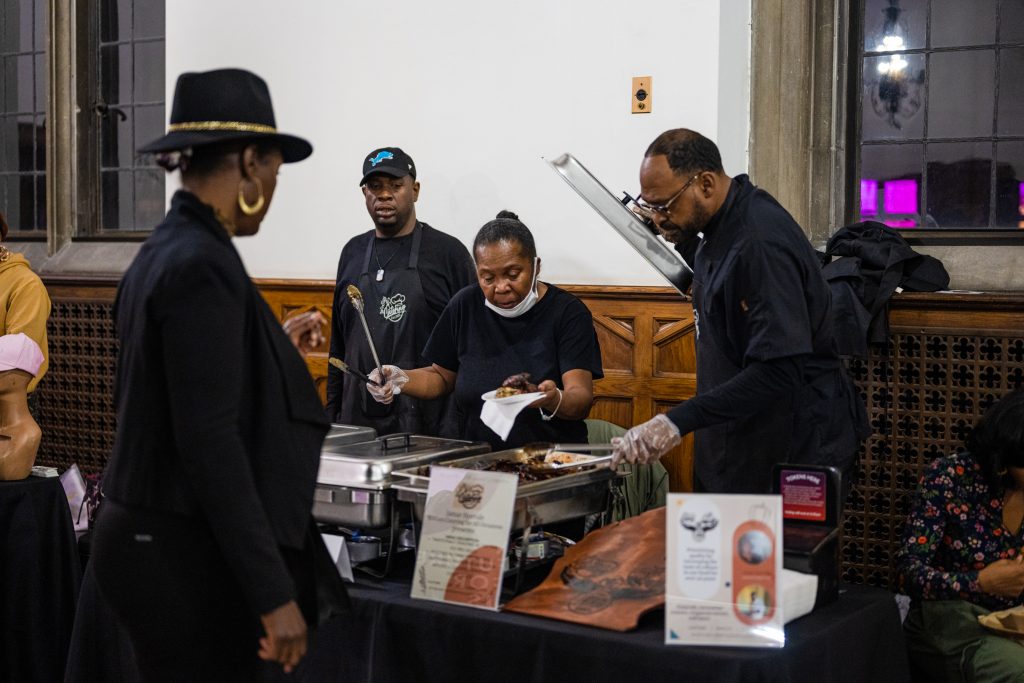 Aside from providing good food, Jamar also wants to share with his community a fresh and better experience with their nutrition and aims to teach them food sovereignty.
Jamar is very hopeful about the prospects of the future of WeEats Catering after recently acquiring a food truck, which has been a blessing for him after going through so much over the past two years. During this time, he became a double amputee.
I see myself propelling forward. Everything right now is about the zeal and motivation to get where I want to go. I know– not believe– that if you build it, they will come.
Jamar and WeEats catering participated in ProsperUs' 10-Year Anniversary Celebration Entrepreneur Showcase Competition and was selected by the community as the first place winner! We're excited to continue to see the business grow and bring healthy food to the community, through Jamar's passion and dedication.