People of ProsperUS: E.J. Wells
By: Weyman Cohen
LightsUp Entertainment's mission is to provide quality and personal production value to your event using lighting, sound and production professionals to make your vision come to life. Eric Jordan (E.J.) Wells' goal is to become a hub for where entertainment professionals go to get their equipment and personnel to make their dream a reality, more than just a rental shop Wells also focuses on human relationships.
Wells has been doing sound design and lighting design since high school and hasn't once put on the brakes.  After a while he came to the realization: Not only can he execute his own projects, he can help manage other people's works and make their visions come to life. With years of industry expertise he was finally ready to say: "let me give this a try."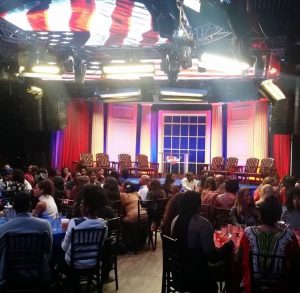 When asked about his entrepreneurial journey, Wells emphasizes one word: enlightening.  To him, it's all about learning.  Not only learning about himself/his individuality or his business, but also about how American society works.  Simply yet powerfully put, "how being a business owner is different than being somebody who does not own a business.  It's a completely and totally different mindset."
The ProsperUS entrepreneur program teaches about the entrepreneurial mindset, empowering participants to learn, take action, and build resilience. Wells puts these skills in action with LightsUp Entertainment to provide production equipment (lighting and sound) and personnel to manage your event, allowing you to sit back and enjoy.

Email:

ejwells621@gmail.com

Instagram: @lightsupentertainmentllc