People of ProsperUS: Shayla Davis
By: Anna Gotskind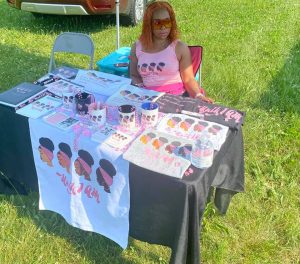 Unik I Am strives to empower and uplift young women to embrace their journey and not let mistakes define who they are. Founder, Shayla Davis, accomplishes this through motivational speaking about her own experiences and providing support services to help women find housing, jobs, and more.

Unik I Am's mission is to seek to uplift, empower, and motivate women to understand and embrace their struggles, success, failures, mistakes, and achieve their goals.
"Unik I Am shares the journey and experience of how I did not allow a bad decision, which caused [my family] to be homeless, to define who I am today, nor did I allow it to confine me to be just in that space. I used it as a stepping stone or a tool to motivate me to do better."
Shayla Davis, the founder of Unik I Am, overcame countless struggles to empower herself, build her brand, and create a successful business aimed at helping other young women do the same. 
Today, along with running her company, Davis is also an award-winning director of HR for an architecture firm. However, her path was not a smooth one and she shares her journey to motivate young women and ensure that they do not let bad decisions define their life.
Davis was born and raised in Detroit. In 2012, Davis moved to Alabama in hopes of starting a new life in the South; she was a single mom and wanted to provide a better life for her six-year-old daughter. After several dead-end jobs, a failed marriage, a newborn son, and experiencing homelessness for six months, she decided to move back to Detroit. 
"8 years ago my children and I were homeless. We faced a lot of adversities but fast forward to now, I am the director of human resources for an architecture firm."
After getting back on her feet and finding a way to support herself as well as her family, Davis decided she wished to do the same for others. Through perseverance and hard work,  she went from being homeless to earning a publicized award in 2019 from Michigan's Corp! Magazine as one of Michigan's Most Valuable Millennials for her hard work, dedication and contribution to her Human Resources responsibilities and initiatives. She was also nominated for Crain's 40 under 40 and accepted into Crain's Leadership Academy. Davis knew her story was powerful and beyond that, she knew she had the ability to help other young women struggling to find their way.
Davis created Unik I Am with the goal of "Empowering women from all walks of life to share their story and build their brand (themselves)." 
"Now, I use my experiences to help other young ladies and women overcome any hurdles that they're facing or feel as though those hurdles are confining them. Unik I Am helps young ladies to embrace their journeys, to know that they are unique, and so for me, I do different motivational speaking on my journey and I also provide support for single mothers."
Unik I Am has several different support services to help young women empower themselves. Having been homeless Davis knows how hard it can be to rebuild one's life.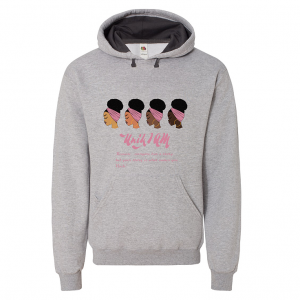 "I provide housing search support, I provide resume support, and as a director of HR I also provide HR support especially COVID-19 just helping individuals understand what rights they have."

Davis, who continues to educate and better herself, participated in ProsperUS's entrepreneurship training program in 2020.
"I think the program was great. I honestly went in thinking that it was more of a like a lecture style but it was very hands-on. It was very enlightening from the hosts that we had to come in a share from their
perspective as well as just the dedication and genuine care that our facilitator provided us individually."

She continues to grow her business while also maintaining her full-time HR position. Along with motivational speaking and support services, Davis also sells t-shirts, sweatshirts, facemasks and cups displaying the sparkly pink "Unik I Am" logo.

"I also have accessories and the accessories are reminders to women that you are unique. No matter what shade you are we all experience things in life, but we all are overcomers."