Sonja McCoy co-founded Glass Block Express with her partner, Raymond Joiner, after years of experience, wanting to take control over their schedules and execute ideas they had in regards to running a successful business. They identified a gap in the market with the lack of companies serving this specific need in the Detroit area.
Sonja is a licensed residential builder who holds an MBA with over ten years of managing operations and financials for businesses. Raymond has over ten years of experience installing glass block. "When we decided to start doing this business since I have an MBA, someone might ask why I'd need more training," says Sonja. "But I realized that my training wasn't targeted for small business even with all that education. That's where ProsperUs Detroit's Entrepreneurial Training came in. They taught me so much more than I expected, and without their support, our business wouldn't be as successful as we are today."
Why I started my business in Detroit, Sonja says, "I live in Detroit. So I put my business in here so we can continue to elevate the whole community. We hire from the community, and by doing so, we're able to affect the lives of community members. Detroit is growing, the resurgence is happening, and the population is growing. It's a great time to start a business in the city – especially if you're a part of the community!"
Detroit is seeing a resurgence, and as a result, construction in the city is booming. With renewed attention to the development and an attempt to shed the economic issues of the past, Detroit is attracting new companies and inspiring a surge in building activity from sports arenas to historical renovations. Every building is a candidate for glass block installation.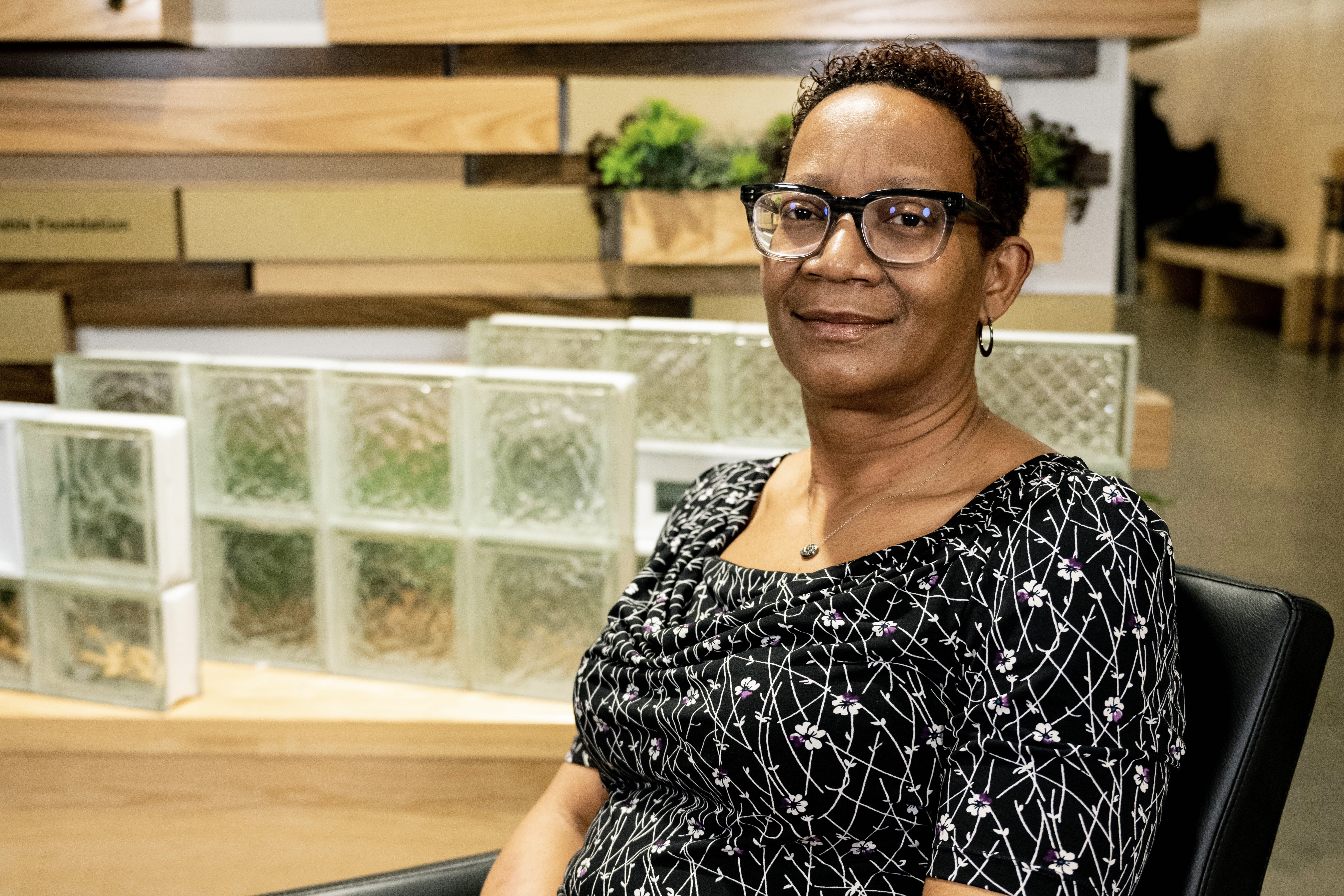 "We build and install glass block windows on commercial and residential buildings," says Sonja. "They're not just for window openings but any space requiring enclosure. It's economical and energy-efficient while allowing in light and looks great. Glass blocks come in various patterns. Typically the choice is wave, but you can also get them in diamond, clear, and an icicle style."
As Detroit continues to grow, so does the demand for housing and the restoration of existing housing. Multi-family/mixed-use and historic renovations are popular amongst investors and developers. The current Detroit construction boom and available housing ripe for renovation increases the need for glass block.
Glass blocks are hollow solid translucent architectural items that are used as windows and to enclose exterior spaces because they are attractive, secure, and economical. Glass block are also energy efficient; their thermal insulation values significantly reduce heat loss in the winter and heat gain in the summer. "The glass block industry is closely linked to the construction market, which has experienced several favorable trends over the last few years," says Sonja. "Primarily in the area we work in, glass block windows are installed for the security they provide while homes are vacant during renovations."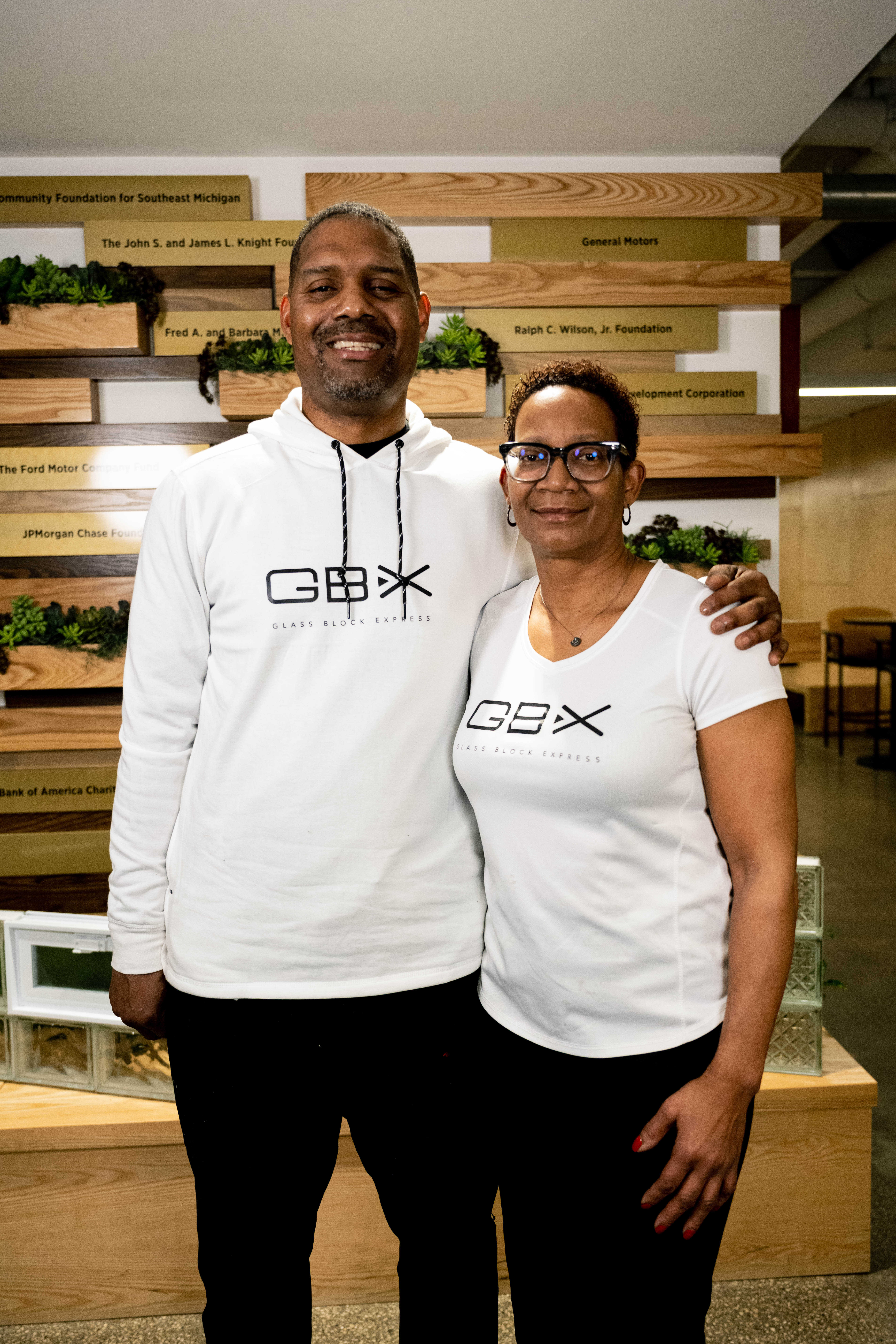 "The benefit of glass block windows in the home or business owner won't need to worry about changing maintenance requirements every season," explains Sonja. "Glass block windows are specifically designed to be stationary, primarily using solid materials. They are directly installed in your walls, sealed with mortar, so you won't have to apply special coatings or any other window treatments seasonally just to make sure they keep your interior comfortable."
Regarding advice for aspiring entrepreneurs, Sonja says, "to seek out an entrepreneurial training program, but make sure it will allow you to explore your idea completely. I always advocate for others to take the ProsperUs Entrepreneurial Training program. And don't be fearful of exploring everything you're interested in doing. You can never learn too much."
Sonja McCoy owns Glass Block Express, which provides glass block window construction and installation services for residential and commercial buildings. View a full gallery, and follow on Instagram and Facebook.