People of ProsperUS: Shavonne Moorer
By Weyman Cohen
Everlasting Collection, owned by Shavonne Moorer, is a women's boutique that sells locally-made natural candles, handmade jewelry and custom t-shirts.  
Everlasting Collection strives to build confidence in all women by complimenting their unique style with trendy fashion, accessories & natural candles. Moorer places her focus on women empowerment, community-based organizations on equality, opportunities, networking and business development with quality customer satisfaction.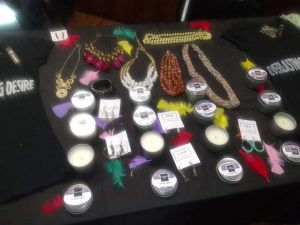 Moorer's enamoration with accessories started early on.  She can often be found in color coded shoes and nail polish.  However, Moorer has always had a sweet spot for hand bags and jewelry. Moorer notices trends in her trade and developed a niche serving older women who may have less time to stay up to date on the latest trends. As women get older they "do not concentrate on that stuff anymore" said Moorer.
Moorer started collecting her merchandise in 2018 and joined forces with ProsperUS several months after. Moorer appreciated the ProsperUS pitch competition, which was insightful as it helped her figure out "how she fits within society". She created a goal-map to engage and develop her business audience/clientele: it started with more vendor events.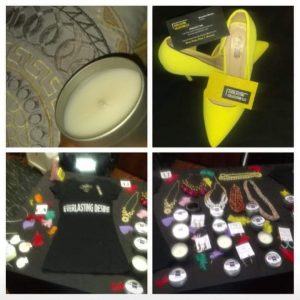 Moorer knew she eventually wanted to be a vendor at the eastern market and gradually open pop-up-shops with Techtown.  At the same time, she and her team continued to  offer her collection at other local events. After executing a few of these in her goal-map, the country shut down due to COVID, but this hasn't stopped her progress and  ProsperUS's banking guidance proved helpful to Moorer during the Everlasting Collection relocation process.. 
Now, Moorer has been working on banking with SBDC, a small-business organization that she met at a ProsperUS event.  Moorer has responded to ProsperUS' encouragement to expand her business by working to add Wholesale designers to Everlasting Collection and partnering with a natural candle maker, allowing her to add natural candles to her arsenal.  On June 12th Moorer presented Everlasting Collection at the Unity Showcase in Detroit.  Since then Moorer has been able to sell her product as a vendor virtually.  
"Do [older] women like anything anymore?"
Phone Number:

248-812-7338

Email:

shavonneam@yahoo.com

Website:

www.everlastingcollection.com

Address:

8104 East Jefferson Avenue, Detroit, MI 48214