People of ProsperUS: Harriette Brown
By Anna Gotskind
"It's always my pleasure to share with you food prepared from the heart with the soul in mind, bringing the Flavor of Love one bite at a time."
Sisters on a Roll is a mobile cafe and catering company that strives to heal people with food. Harriette Brown (aka Chef Bee) specializes in customized menus to serve the community needs such as vegan/vegetarian, kosher, and halal.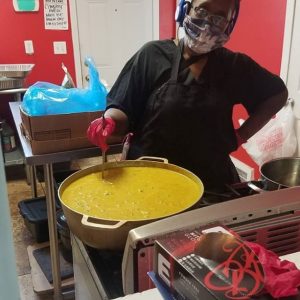 "I come from outreach ministry. I've been cooking for people all my life. It's my way of waging war with a fork. It's my way of sharing love on a plate because I found that in feeding people I don't have to speak your language to nourish you." 
Chef Bee sees cooking as a form of healing and her business, Sisters on a Roll, has been giving back to the community through food since 2013. Harriette Brown, also known as "Chef Bee", strives to not only feed people but cater to those with different needs.
"I am always conscious of who I'm feeding."
Brown once took a job at Circle Y Ranch in Bangor Michigan. She was hired to serve breakfast to inner-city kids. After her first day, she realized that many of the kids were not used to eating breakfast or even lunch and would not eat the hot meals she prepared. Because Brown was the kitchen manager she made it her responsibility to feed the kids and not waste food. Her solution was to first serve cold cereal for two days because she knew it was something they would be familiar with and willing to eat. After two days of cold cereal, the children felt more comfortable eating meals there and warmed up to the hot food prepared by Chef Bee.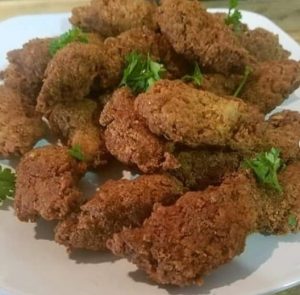 For Chef Bee, cooking is much more than a job. She works hard to set an example for her children, give back to the community, and help people through nourishment. Along with running her mobile cafe, Chef Bee also participates in weekly food shares where she helps feed between 80 to 140 people for free. Right now she is trying to get a food truck so that she can reach and help even more people in the community.
"If you reach out to help someone right, it does two things. It relieves them for a moment so that they can see how to get their tomorrow a little bit better than their today was and it also takes your mind off your problems."
Phone Number: 978-482-7627

Email:

sistersonaroll@gmail.com