People of ProsperUS: Scheherazade Berry-Huff
By: Weyman Cohen
Luxe Skin Therapy is a holistic spa-inspired skin care line that is infused with elements of gold and silver minerals owned by Scheherazade Be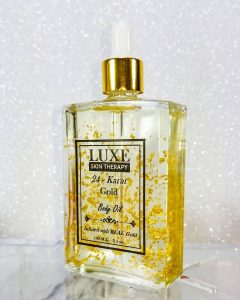 rry-Huff.  Luxe Skin Therapy sells therapeutic products infused with minerals and skin care based on the alchemy of elements.  Minerals can be used to treat problematic skin conditions (such as psoriasis, a condition that Scheherazade suffered from).  Much of Luxe Skin Therapy's clientele are people looking for remedies and treatments for various skin conditions.  Although the skin care line mostly targets women, Scheherazade is currently coming out with a shave-kit line for men. 
"My goal is to provide the highest level of service and sell products that people enjoy as much as I do."
The driving factor behind Scheherazade's skin care line is creating products that work for her own skin. "I think as women we end up spending a lot of money on pretty packaging."  Scheherazade added that women (generally ages 21-40) spend copious amounts of money each year on beauty-driven products.  Scheherazade wants to offer purpose-driven products that actually add health to skin and remedy skin illnesses.

"I want to create a line where you can bring the spa experience inside your home and receive medicinal properties from those same products as opposed to just the aesthetic."
Luxe Skin therapy was not Scheherazade's first venture.  Scheherazade became interested in becoming an entrepreneur through the wholesale movement.  She was involved with a line of lashes but after a while became more interested in creating her own brand and dedicated herself to the discovery process on what it was that she wanted to create.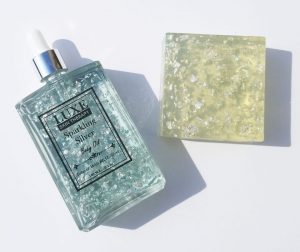 For a while, Scheherazade suffered from rashes all over her body caused by psoriasis.  This led her into doing extensive research about natural holistic herbal remedies, which directed her to the usage of minerals as treatment options.  Scheherazade then began to experiment and create products for her own personal use. She turned a self medicating practice for herself into an actual skincare line in July of 2019.
"I am very proud of having my own brand and my own line of products produced handmade, myself."
Website:

shopluxeskin.com

Instagram: @luxeskintherapy

Facebook: @luxeskintherapy