Dazmonique Carr is determined to build a more resilient and sustainable food system in Detroit by making fresh, locally-grown produce readily accessible for residents through her mobile grocery store, Deeply Rooted Produce. 
Founded in 2017, Deeply Rooted Produce sources produce from local BIPOC-owned and operated family farms. In addition, they also grow their own organic, all-natural produce. The produce–whether sourced from other growers or Deeply Rooted Produce's own farm– gets packaged and delivered to another store or directly to a resident's doorstep.
Dazmonique's own experience of not having access to healthy food motivated her to learn how to grow and create her own access while saving money.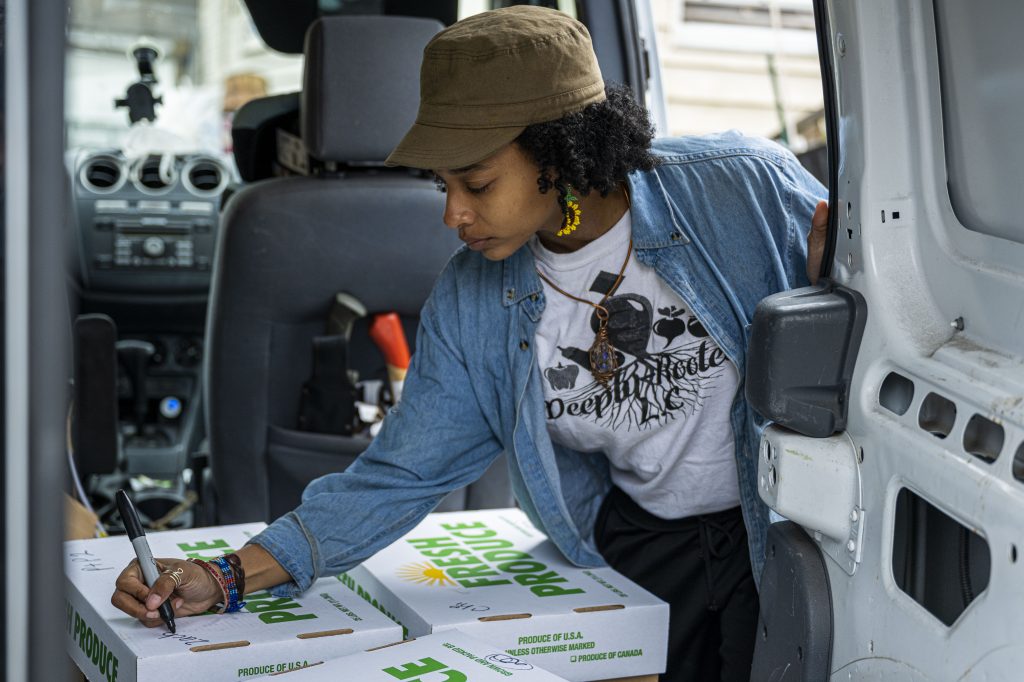 "When I was a student-athlete at Wayne State University, I quickly learned that I couldn't access nor pay for the healthy food that I needed to consume," Dazmonique said. "So I started volunteering at Keep Growing Detroit, and from there, I learned how to take a 2 dollar pack of seeds and grow 10-20 different types of plants. After that, I was hooked."
Dazmonique's liking for growing food inspired the idea of Deeply Rooted Produce.
Deeply Rooted Produce, in its early stages, experienced some growing pains. Dazmonique started delivering produce to several customers throughout Metro Detroit from the back of her SUV. Although Deeply Rooted was receiving grants – which is how they survived their first three years–they weren't generating profit.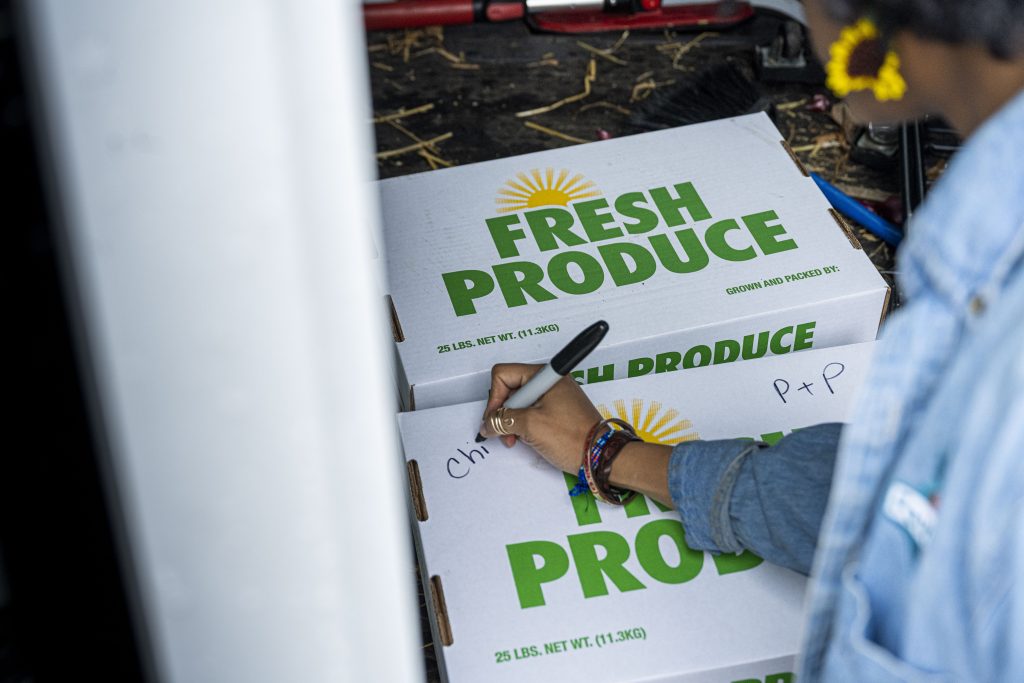 Dazmonique wanted to learn what it took to operate a business successfully. She joined ProsperUs Detroit's 12-week Entrepreneur Training Program, where she could access the information she needed.
ProsperUs Detroit taught us how to structure our business and to understand what needs to be done to qualify for loans. However, what I found most valuable about this training was that I could connect with other entrepreneurs and access additional services, such as technical assistance.
Dazmonique views ProsperUs as the "kick starter" for Deeply Rooted Produce. Along with that, she finds ProsperUs extremely supportive of neighborhood businesses, especially those working to contribute to improving their communities–and the city.
What keeps Dazmonique driven is knowing there is always more she can do. She has experienced some low points in her journey that have made giving up an easy option, but when she hears how much of a significant impact she has made on customers' lives, it warms her heart and inspires her to persevere.