Jøn Kent grew up in Detroit until the age of 12. He moved to LA, where he pursued his childhood dream of acting. After his childhood career, he fervently pursued his education, starting at Santa Monica College (SMC). While attending SMC, he became actively involved in protests, bringing attention to sustainable rights, environmental racism, and food injustice. While there, he met Parker Jean, a fellow student government official and now life-long friend. Both had a shared interest in solving the climate crises and the importance of localized gardening. They spearheaded an Earth Week event and commissioned Ron Finley as a keynote speaker.
Jøn and Parker matriculated to different UCs but remained close. Parker graduated from UC Berkeley with a bachelor's degree in Society and Environment, and Jøn from UCLA, graduating with a bachelor's in Sociology. Parker moved out to Detroit in 2018 and became a Challenge Detroit fellow. In 2019 Jøn also moved back, and the two began innovating and dreaming of how they wanted to impact and change the city. Their vision culminated in April 2020 amid the COVID-19 pandemic. They started their ecological venture in Detroit with nothing to lose but time.
"I've known and been learning about compost for years," says Jøn. "I started to get more into it in 2019 as a practitioner, and it was something I was doing on the side because I had a day job. Then 2020 hit and COVID impacted everyone's life. At that time, everyone's sense of mortality was looking them in the eye, and the mentality shifted to doing and chasing that thing you love. That thing that inspires you and, in turn, the community around you."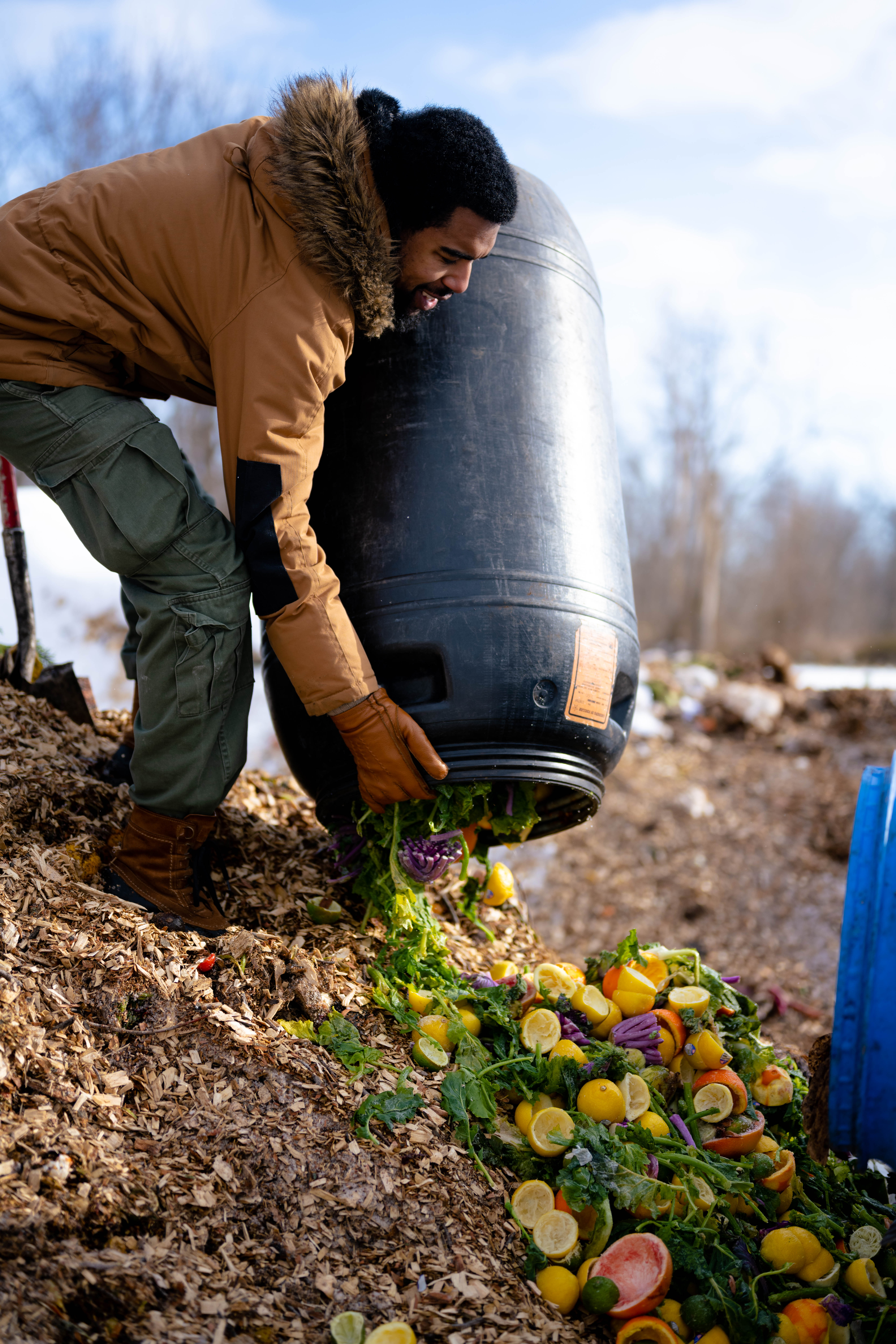 "I wanted to do something I was passionate about that spoke to me," Jøn explains. "For me, everything aligned with farming. The beauty of the work is that all you need is the grit to do it. Parker and I are lifelong friends, and the pandemic became the push we needed to do this endeavor together."
"We're so grateful for ProsperUs because starting a business isn't easy," Jøn says regarding beginning Sanctuary Farms. "They helped us in so many steps along the way and continue to be a huge support system. We had to put together the right legal documentation to get the land. Parker and I don't come from silver spoons, and we have no lawyers in the family just yet," Jøn jokes and acknowledges his wife's path to becoming a lawyer. "ProsperUs has helped give us a foundation to help us propel forward in our endeavor. We completed our operating agreement, which would have been very expensive if not for their partnerships with pro bono law firms.
"When it comes to acquiring land from the landbank, Jøn acknowledges navigating it was one of the most challenging steps in his entrepreneurial journey. "But you just have to do it if you want some land. We were fortunate to find a block halfway between both of our homes that was being illegally dumped on. We knew the potential was there, though, and we continued to push through and begin Sanctuary Farms. Once we acquired the land from the landbank, we spent that year cleaning it and getting the land ready for the growing season. The first seeds we were able to put in the ground was an amazing moment for us, our business, and our community. That was in 2021."
"Now we're at growing capacity in terms of the farm," Jøn continues. "We reached out to Tim of Midtown Composting to help us with our composting efforts and to partner with us so we could get access to food waste. We take that food waste and from it make compost. It's a very fruitful endeavor, and we learned so much from that partnership on composting operations and what that aspect of farming means."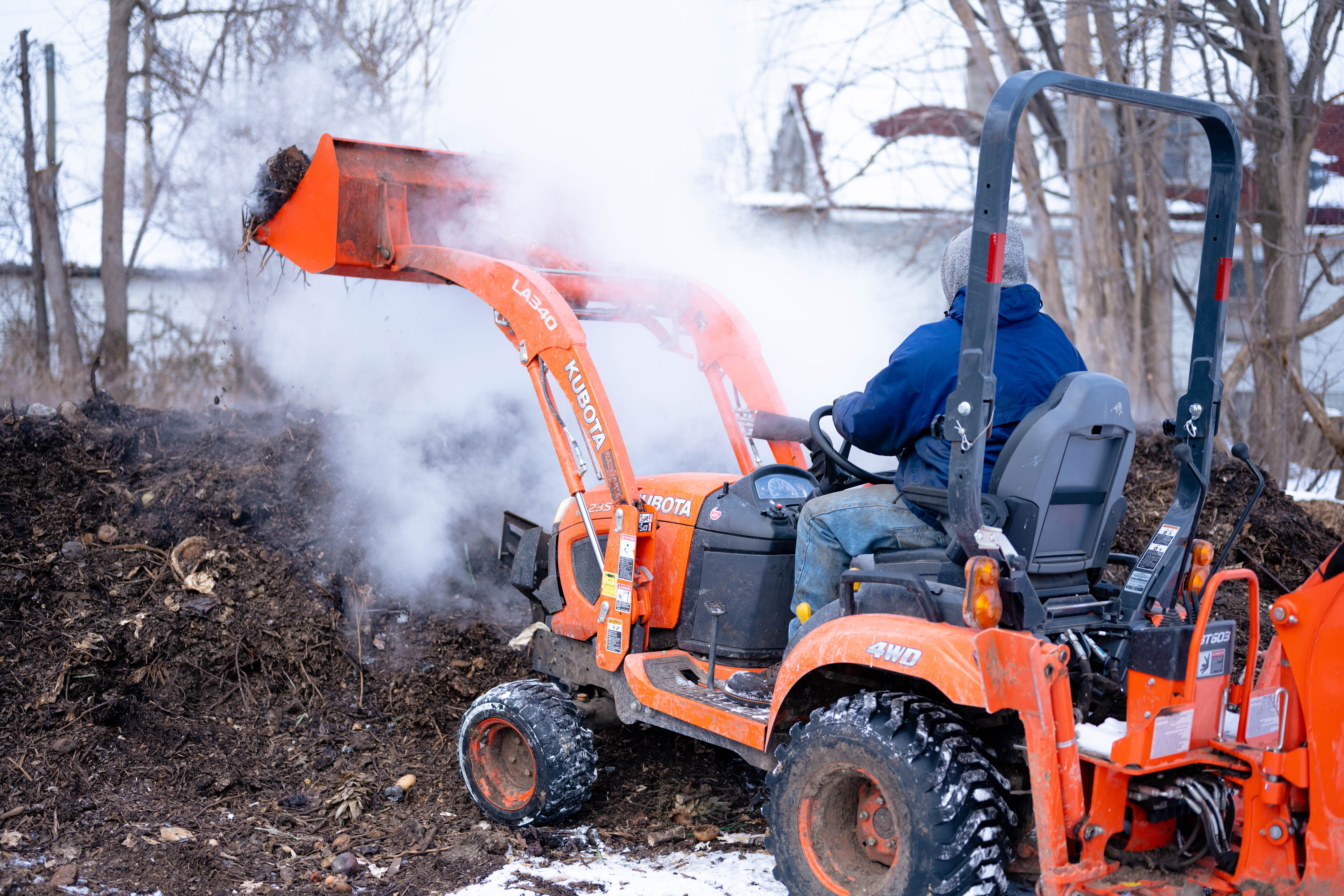 "With the operations underway and systems in place, we're extending our services to the community," Jøn says as he explains how they're taking the community's food scraps from their homes and replenishing them with nutrient-rich compost or produce. "We want to make sure everyone around us has more access to dump food waste, and the dynamic is you bring a certain amount, and we'll exchange that for compost and produce."
"One of my personal business goals is to eventually be able to donate back to the entrepreneurial network of ProsperUs with monetary donations," Jøn says when it comes to the future of Sanctuary Farms. "We're working one-hundred miles a minute, and we're so grateful for the support we've received from the city and community. And every day, we're working towards bettering ourselves, the environment, and our community that we're so grateful to be impacting by getting our hands a bit dirty and connecting with everyone through mother earth."
–Jøn Kent is co-owner of Sanctuary Farms, an urban farm and nature sanctuary located on the lower east side of Detroit. Follow on Instagram. Keep up to date on their website. And volunteer on April 23rd!