Over the past five years, ProsperUs Detroit has seen immense growth under Chanell Scott Contreras's thoughtful and intentional leadership. This month we're celebrating her five years of leading this work by showcasing her commitment, passion, and accomplishments! We also want to thank Chanell for everything she's done so far for our organization and team and extend our heartiest wishes for her fifth anniversary!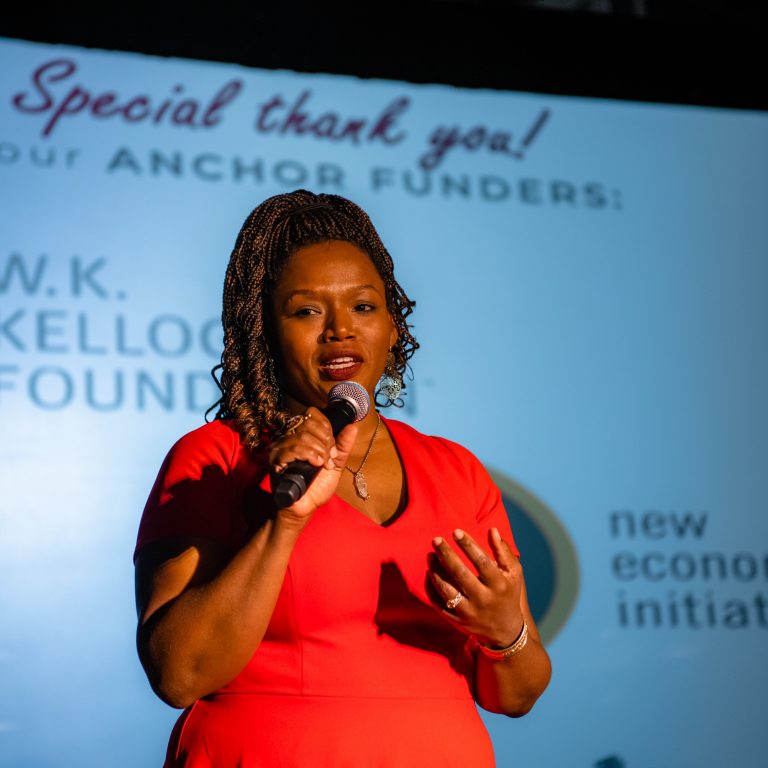 In 2017, when Chanell joined the team, ProsperUs operated as a program of Southwest Economic Solutions and was managed by a team of five. Over five years, we've grown into a group of eleven, and our evolution to becoming an independent organization was a journey. There's even more growth on the horizon as we prepare to hire two additional members and anticipate becoming a team of fifteen by the end of 2022.
By October 2020, Chanell led ProsperUs through the final steps to becoming an independent organization. She managed the growth into new workspaces and negotiated the needs for us to become an independent organization, including; financial support, IT, HR, benefits, and communications. With the organization and team growth, Chanell made sure our needs were met regarding operational backing to continue with organizational sustainability. It was no small feat! She also directed our team's growth during a global pandemic and was able to triple the organizational budget. This intentionality has led to the size of the loan portfolio growing fivefold! Her passion and perseverance earned our team and community many wins along the way.
From 2017 to today, through Chanell's leadership, ProsperUs has provided:
stabilizing and catalyzing business growth
grads creating businesses and jobs
in grants to small business owners
In addition to these programmatic accomplishments, ProsperUs also:
Became certified as a CDFI in February 2021.
Structured board governance for independence and onboarded three new board members last year.
Started credit reporting in January 2022, through a relationship with Credit Builders Alliance and the Opportunity Finance Network, of which ProsperUs is a member.
Created the first internal lending team leadership roles through a dual leadership model, including Portfolio Director and Lending Director.
Initiated entrepreneur training program enhancements including an updated curriculum and launching Business 101 to support early-stage entrepreneurs refine their ideas and plans.
Hosted our first Show Me the Money Day event in collaboration with CEDAM in March 2022.
Built financial coaching services into our business model with coaches and programming as well as launched a credit builder loan product with One Detroit Credit Union in June 2022.
During this time, Chanell's family moved to Southwest Detroit and experienced their own growth by welcoming their second daughter in the fall of 2022.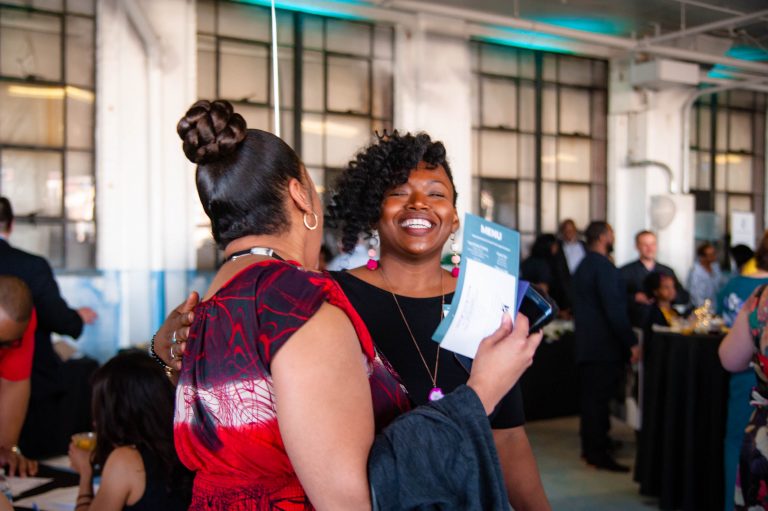 Chanell also supported the ProsperUs team to expand the network of those we serve by creating pilot programs in Pontiac and soon in Inkster. Through relationships with statewide technical assistance providers, we have been able to collaborate and learn more about how equitable small business development can be a part of more Michigan communities.
ProsperUs has not only supported entrepreneurs with capital and resources through our programs but in larger collaborative projects with the community and others within the entrepreneurial ecosystem. Each project takes an intentional approach, and Chanell's experience was vital to each project. ProsperUs was selected: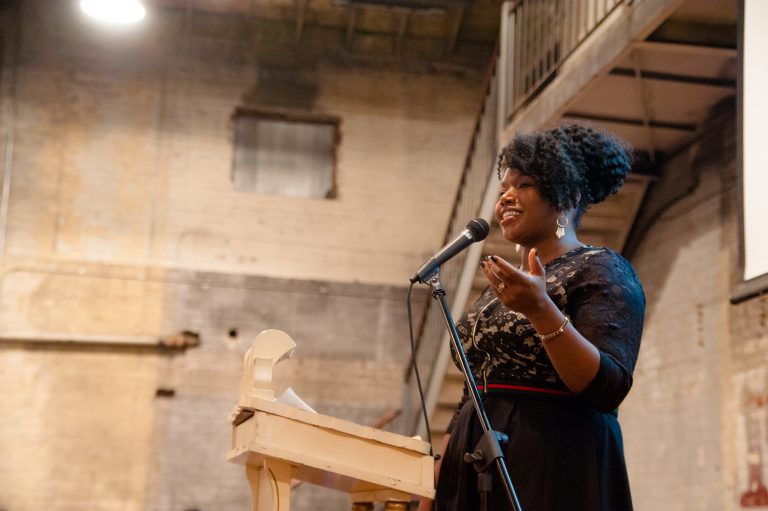 Chanell and our team hosted a number of pitch competitions over the years to celebrate neighborhood entrepreneurship. At the convening, ProsperUs graduates and training participants had the opportunity to present their business and their need for the prize money to a panel of judges from Detroit's entrepreneurial community. In addition to the pitch competition, ProsperUs convenings are a time of gratitude, celebration and collaboration.
In addition to all of the proud moments she's had with ProsperUs over the years, Chanell:
Chanell vehemently advocates for racial equity to a variety of audiences: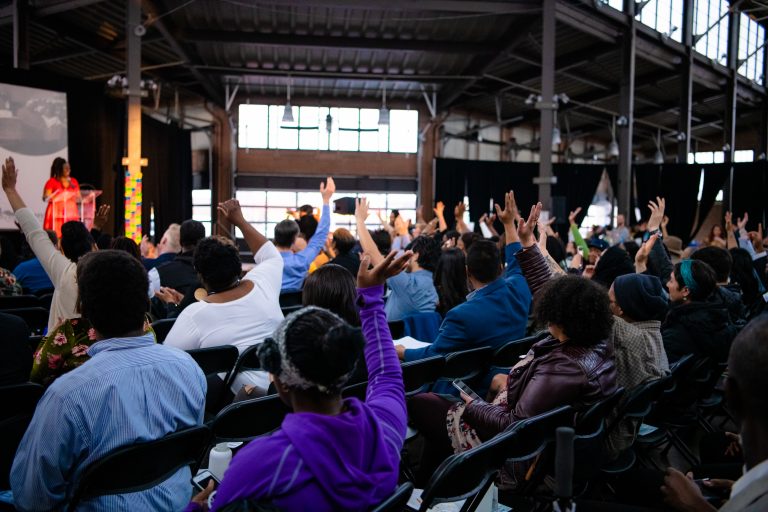 Internally, as ProsperUs has grown over the past five years, Chanell has made it our goal to continue adapting and showing up not only for our community but for ourselves. We've had the opportunity to work with a cohort of Syrian refugees and translate our curriculum to Arabic. We overhauled systems and introduced Salesforce, DownHome Solutions, and Celant to our daily programming. Through these implemented systems, we brought closing and ongoing portfolio management into the organization. Through these implemented systems and leveraged data, we intend to serve entrepreneurs with thoughtfulness and radical care.
Chanell's leadership pushed our team to enhance our organizational communications. This has resulted in social media growth, consistent newsletter communication, rebranding, and the launching of a new website! Speaking of social media – stay up to date with us:
Amidst all of these successes, we are still very excited to see what the future brings, both for Chanell and ProsperUs. Thank you, Chanell for your constant dedication and for being a community inspiration! We're so excited to move into the next chapter with you!